Michael's Place — our Home of Hope & Recovery for ex-offenders transitioning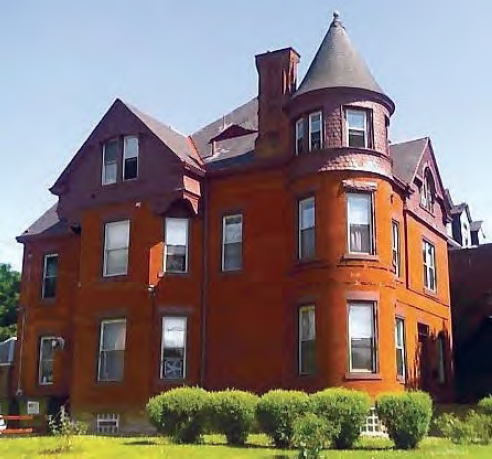 to independent living
Since 2001, 300 men havepassed through the doors of Michael's Place — our voluntary, residential program for ex-offenders transitioning from jail or prison to independent living. The program provides compassionate help that encompasses residents' spiritual, physical, psychological, and social well-being.
Like all Society programs, Michael's Place is nonsectarian, accepting men who are over twenty-one years of age regardless of race, color, or creed.
Michael's Place admits men who are homeless, willing to live by house rules, participate in a full recovery program (such as AA and/or NA), and attend out patient therapy as needed.
When a resident graduates he will be employed full-time, have a bank account with enough money to establish a place to live, and will have made arrangement for a healthy place to live. In addition, he will have established a support system he can rely on for assistance when meeting the stresses that accompany independent living.
Our Michael's Place program relies on the generous support of donors like you. Your gift grants life saving support to the men of Michael's Place. It's a difficult road, but with your help, we can ease some of the stress.
Please note: This program closed on Tuesday, July 31st, 2018. We will have an update on this page soon.