Hi everyone! In the week between Christmas and New Years (while we all try to stay warm in these sub-arctic temperatures), we wanted to share a super easy DIY braided headband that you can make from one of your old shirts or a shirt you've picked up at your local St. Vincent de Paul thrift store.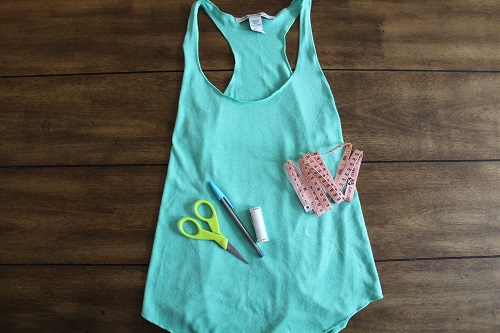 Here's what you'll need:
T-shirt or jersey fabric long sleeve shirt
Tape measure or ruler
Fabric scissors
Pen
Needle and thread
Step #1: Wash and dry the shirt of your choice
We used a green-blue workout shirt for the entire headband, however, you can use a multi-colored shirt or even multiple shirts of varying colors and textures.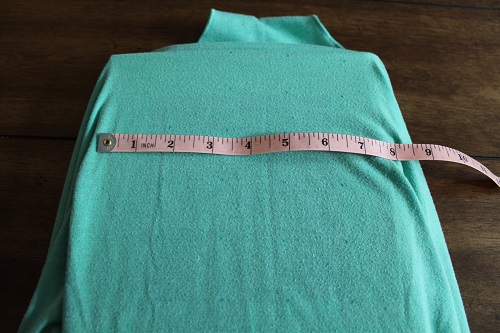 Step #2: Measure and cut three long strips of equal width and length
Once you've measured three 1 1/2 inch wide strips, use the pen to lightly mark dots or small lines at the same intervals all the way down the shirt. That way you can connect the dots when it's time to cut the strips.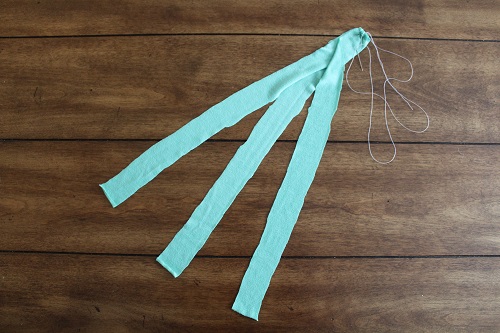 Step #4: Let the sewing begin!
Sew the top end of the three strips together. This is also a good time to cut any jagged edges off of the strips to make them more uniform. Also, introducing a fourth strip of ribbon or lace would add a new layer of texture and color to the headband once it's completed.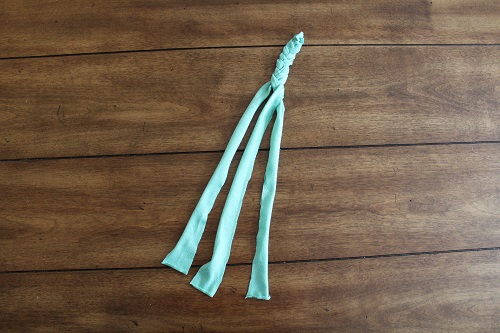 Step #5: Begin braiding
Braid until you can't braid anymore and then sew the end of the three strips together. At this point you have two options, (1) sew both ends of the braid together or (2) add an extra strip of fabric to the end of each side that can be tied together (this is what we did, please see the next picture).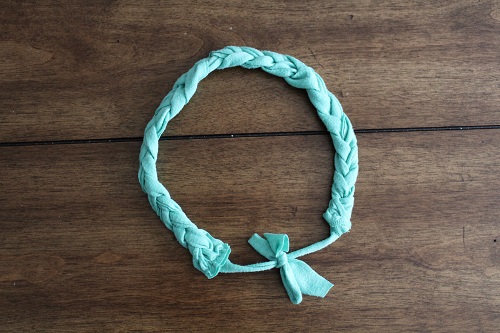 And that's it! You're done! Now you have a great headband to wear to your New Years Resolution inspired workout or to gift to a friend. Also, if you'd like to give your headband a little extra pop, take apart an old piece of costume jewelry (you can find some at any St. Vincent de Paul thrift store) and sew in the beads or broach.
Happy crafting!
P.S. – If you'd like to keep up to date with what's happening at the Society of St. Vincent de Paul, make sure to sign up for our enewsletter!