St. Vincent de Paul offers furniture pick-ups. Our pick-up times are Tuesday-Thursday between 8a-3p (based on availability).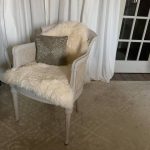 We are usually booked about 2-3 weeks in advance.
We also provide a next day service for emergency pick-ups or Friday/Saturday pick-ups.
Though it is completely free to donate furniture to our local thrift stores, St. Vincent de Paul does charge a transportation fee for all furniture pick-ups
Transportation Fee: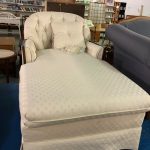 $30 for Allegheny County residents
$40 for residents outside of Allegheny County
$70 next day pick-up
For a complete list of items that we accept, visit our Accepted Donations page
To schedule a donation pick-up, please call 412-321-1071 ext. 352 or fill out the form below.
NW Area near … Beaver, Coraopolis, Cranberry, Moon, North Hills, Sewickley, Wexford … booking March 17, 26
SW Area near … Bethel Park, Bridgeville, Carnegie, Castle Shannon, Mt. Washington, Southside, Upper St. Clair, Whitehall … booking March 18
SE Area near … Baldwin, Carrick, Downtown, Elizabeth, Irwin, Monroeville, Pleasant Hills, South Park, Trafford, White Oak … booking March 24
NE Area … Allison Park, Fox Chapel, Gibsonia, Murrysville, New Kensington, Penn Hills, Plum, Shaler, Sharpsburg … booking March 25